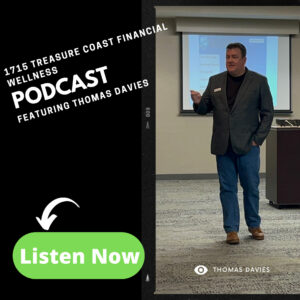 13 September · Season 2 · Episode 12
By Thomas
https://youtu.be/0_ccZ-Xv-dE
Why Financial Planning is Important for Professional Athletes
Professional athletes often earn a high income, but their careers are typically short-lived. This means that they need to carefully plan for their financial future so that they can have a secure retirement and provide for their families.
Here are some of the key reasons why financial planning is important for professional athletes:
Short career spans. The average professional sports career lasts only about 3.5 years. This means that athletes need to make the most of their earnings during their playing years in order to have a comfortable financial future.
High earning potential. Professional athletes can earn a lot of money, but they also have a lot of expenses. This can make it difficult to save for retirement and other long-term goals.
Risk of injury. Athletes are at risk of injury, which can end their careers prematurely. This can make it even more important for athletes to plan for their financial future.
Taxes. Professional athletes often have to pay a lot of taxes on their earnings. This can eat into their savings and make it more difficult to reach their financial goals.
There are a number of things that professional athletes can do to plan for their financial future. These include:
Creating a budget. This will help athletes track their income and expenses so that they can see where their money is going.
Saving for retirement. Athletes should start saving for retirement as early as possible. They can do this by contributing to a 401(k) plan or an IRA.
Investing wisely. Athletes should invest their money wisely so that it can grow over time. They should work with a financial advisor to create an investment strategy that meets their individual needs and goals.
Protecting their assets. Athletes should take steps to protect their assets from lawsuits and other financial risks. This may include buying insurance and setting up trusts.
By taking the time to plan for their financial future, professional athletes can ensure that they have a secure retirement and provide for their families.
Here are some additional tips for professional athletes who are looking to improve their financial planning:
Get professional help. A financial advisor can help athletes create a financial plan that meets their specific needs and goals.
Stay informed. Athletes should stay up-to-date on financial news and trends so that they can make informed decisions about their money.
Be patient. Financial planning takes time and effort. Athletes should be patient and persistent in their efforts to reach their financial goals.
By following these tips, professional athletes can improve their financial future and secure their financial security for years to come.
✅ BOOK AN APPOINTMENT TODAY: https://calendly.com/tdwealth
===========================================================
SEE ALL OUR LATEST BLOG POSTS: https://tdwealth.net/articles
If you like the content, smash that like button! It tells YouTube you were here, and the Youtube algorithm will show the video to others who may be interested in content like this. So, please hit that LIKE button!
Don't forget to SUBSCRIBE here: https://www.youtube.com/channel/UChmBYECKIzlEBFDDDBu-UIg
✅ Contact me: TDavies@TDWealth.Net
====== ===Get Our FREE GUIDES  ==========
Retirement Income: The Transition into Retirement: https://davieswealth.tdwealth.net/retirement-income-transition-into-retirement
Beginner's Guide to Investing Basics: https://davieswealth.tdwealth.net/investing-basics
✅ LET'S GET SOCIAL
Facebook: https://www.facebook.com/DaviesWealthManagement
Twitter: https://twitter.com/TDWealthNet
Linkedin:  https://www.linkedin.com/in/daviesrthomas
Youtube Channel: https://www.youtube.com/c/TdwealthNetWealthManagement
Lat and Long
27.17404889406371, -80.24410438798957
Davies Wealth Management
684 SE Monterey Road
Stuart, FL 34994
772-210-4031
DISCLAIMER
**Davies Wealth Management makes content available as a service to its clients and other visitors, to be used for informational purposes only. Davies Wealth Management provides accurate and timely information, however you should always consult with a retirement, tax, or legal professionals prior to taking any action.