Financial Planning for Professional Athletes
Securing Success Beyond the Game
Professional athletes often achieve fame, fortune, and success on the field, but without proper financial planning, these achievements can be fleeting. In this comprehensive guide, we will explore the world of financial planning for professional athletes, highlighting the importance of sound financial management and why partnering with Davies Wealth Management is crucial for securing long-lasting success, both during and after their athletic careers.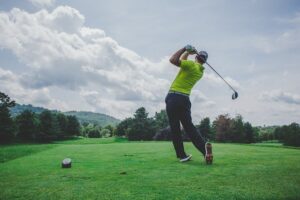 The Financial Challenges of Professional Athletes
While professional athletes may earn substantial incomes during their playing careers, they also face unique financial challenges:
Income Volatility: Athletes' careers can be short-lived, and their income can vary significantly from year to year due to contracts, endorsements, and performance bonuses.
Early Retirement: Many athletes retire at a relatively young age, leaving them with decades of retirement to fund.
Tax Complexities: Athletes often play in multiple states or countries, which can complicate tax planning.
Lack of Financial Education: Athletes may not have had the opportunity to develop strong financial literacy skills, making them vulnerable to poor financial decisions.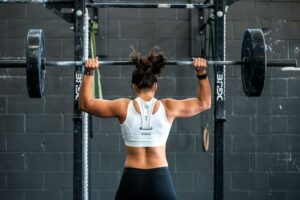 The Role of Financial Planning
Financial planning plays a pivotal role in addressing these challenges:
Wealth Preservation: Financial planning helps athletes preserve their wealth, ensuring they have enough to sustain their lifestyle and support their families long after they hang up their cleats.
Tax Optimization: Professional athletes can benefit from strategies that optimize their tax liabilities, such as residency planning and careful management of endorsement income.
Investment Management: A well-structured investment plan can grow athletes' wealth over time, providing financial security in retirement.
Risk Management: Adequate insurance coverage protects athletes from financial setbacks due to injury or other unforeseen circumstances.
Education and Guidance: Financial professionals can educate athletes about managing their money wisely, making informed decisions, and setting achievable financial goals.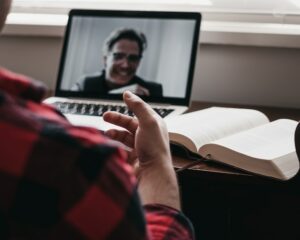 Working with Financial Professionals
The importance of collaborating with financial professionals cannot be overstated:
Expertise: Davies Wealth Management who specialize in working with athletes understand the unique challenges and opportunities they face, providing tailored solutions.
Objective Advice: Davies Wealth Management offers objective advice, helping athletes make decisions that align with their long-term goals.
Customized Planning: Each athlete's financial situation is unique, and financial professionals develop customized plans that cater to their specific needs and aspirations.
Ongoing Support: Davies Wealth Management provides ongoing support, adjusting strategies as athletes' circumstances change throughout their careers and beyond.
Professional athletes have a finite window of opportunity to secure their financial future, and the importance of financial planning cannot be overstated. By working with experienced Davies Wealth Management, athletes can navigate the financial challenges of their careers, protect their wealth, and build a foundation for lasting success both on and off the field.
Don't wait until retirement is on the horizon; start planning for your financial future today. With Davies Wealth Management's guidance, professional athletes can achieve financial security, peace of mind, and a legacy that extends far beyond their playing days.
✅ BOOK AN APPOINTMENT TODAY: https://calendly.com/tdwealth
===========================================================
SEE ALL OUR LATEST BLOG POSTS: https://tdwealth.net/articles
If you like the content, smash that like button! It tells YouTube you were here, and the Youtube algorithm will show the video to others who may be interested in content like this. So, please hit that LIKE button!
Don't forget to SUBSCRIBE here: https://www.youtube.com/channel/UChmBYECKIzlEBFDDDBu-UIg
✅ Contact me: TDavies@TDWealth.Net
====== ===Get Our FREE GUIDES  ==========
Retirement Income: The Transition into Retirement: https://davieswealth.tdwealth.net/retirement-income-transition-into-retirement
Beginner's Guide to Investing Basics: https://davieswealth.tdwealth.net/investing-basics
✅ LET'S GET SOCIAL
Facebook: https://www.facebook.com/DaviesWealthManagement
Twitter: https://twitter.com/TDWealthNet
Linkedin:  https://www.linkedin.com/in/daviesrthomas
Youtube Channel: https://www.youtube.com/c/TdwealthNetWealthManagement
Lat and Long
27.17404889406371, -80.24410438798957
Davies Wealth Management
684 SE Monterey Road
Stuart, FL 34994
772-210-4031
DISCLAIMER
**Davies Wealth Management makes content available as a service to its clients and other visitors, to be used for informational purposes only. Davies Wealth Management provides accurate and timely information, however you should always consult with a retirement, tax, or legal professionals prior to taking any action.
We can help you make the most of what you have!