10 things that will make you wealthy
Table of Contents:
I. Introduction
II. Invest in Yourself
III. Live Below Your Means
IV. Start Investing Early
V. Diversify Your Investments
VI. Take Advantage of Tax-Deferred Savings Accounts
VII. Minimize Debt
VIII. Create Multiple Streams of Income
IX. Set Realistic Financial Goals
X. Monitor Your Finances Regularly
XI. Conclusion
I. Introduction
Many people dream of becoming wealthy, but few actually achieve it. However, there are specific actions you can take to increase your chances of achieving financial success. In this article, we'll discuss ten things you can do to build wealth.
II. Invest in Yourself
Investing in yourself means taking steps to improve your skills and knowledge. This could include obtaining additional education, attending seminars or workshops, or reading books on personal finance and investing. The more you know, the better equipped you'll be to make informed financial decisions.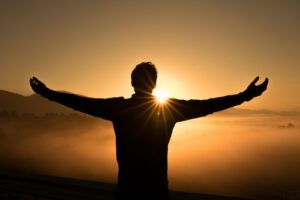 III. Live Below Your Means
Living below your means, means spending less than you earn. This can be accomplished by creating and sticking to a budget, avoiding unnecessary purchases, and finding ways to save money on essential expenses.
IV. Start Investing Early
Starting to invest early can significantly impact your financial success. The earlier you start, the more time your money has to grow. Even small amounts of money invested early on can turn into significant sums over time.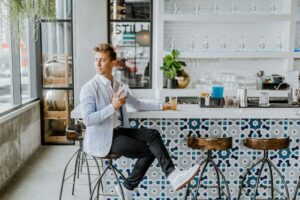 V. Diversify Your Investments
Diversifying your investments means spreading your money across different types of investments, such as stocks, bonds, and real estate. This reduces your overall risk and increases your chances of earning a good return on your investments.
VI. Take Advantage of Tax-Deferred Savings Accounts
Tax-deferred savings accounts, such as 401(k)s and IRAs, allow you to save for retirement while reducing your taxable income. Contributing to these accounts can significantly impact your long-term financial success.
VII. Minimize Debt
Reducing or eliminating debt can free up money that can be used for investing or saving. High-interest debt, such as credit card debt, should be paid off as quickly as possible.
VIII. Create Multiple Streams of Income
Creating multiple streams of income can provide financial security and increase your overall wealth. This could include starting a side business, renting out a property, or earning money through investments.
IX. Set Realistic Financial Goals
Setting realistic financial goals can help keep you motivated and focused on achieving financial success. Goals should be specific, measurable, achievable, relevant, and time-bound.
X. Monitor Your Finances Regularly
Regularly monitoring your finances can help you stay on track and make adjustments as necessary. This could include reviewing your budget, tracking your investments, and monitoring your credit score.
XI. Conclusion
Becoming wealthy is a goal that many people strive for. By investing in yourself, living below your means, starting to invest early, diversifying your investments, taking advantage of tax-deferred savings accounts, minimizing debt, creating multiple streams of income, setting realistic financial goals, and monitoring your finances regularly, you can significantly increase your chances of achieving financial success. Remember, building wealth takes time and effort, but with the right approach, it's possible to achieve your financial goals.
✅ BOOK AN APPOINTMENT TODAY: https://calendly.com/tdwealth
===========================================================
🔴 SEE ALL OUR LATEST BLOG POSTS: https://tdwealth.net/articles
If you like the content, smash that like button! It tells YouTube you were here, and the Youtube algorithm will show the video to others who may be interested in content like this. So, please hit that LIKE button!💥
🎯🎯🎯Don't forget to SUBSCRIBE here: https://www.youtube.com/channel/UChmBYECKIzlEBFDDDBu-UIg
✅ Contact me: TDavies@TDWealth.Net
🔥🔥🔥 ====== ===Get Our FREE GUIDES  ========== 🔥🔥🔥
🎯Retirement Income: The Transition into Retirement: https://davieswealth.tdwealth.net/retirement-income-transition-into-retirement
🎯Beginner's Guide to Investing Basics: https://davieswealth.tdwealth.net/investing-basics
✅ LET'S GET SOCIAL
Facebook: https://www.facebook.com/DaviesWealthManagement
Twitter: https://twitter.com/TDWealthNet
Linkedin:  https://www.linkedin.com/in/daviesrthomas
Youtube Channel: https://www.youtube.com/c/TdwealthNetWealthManagement
Lat and Long
27.17404889406371, -80.24410438798957
Davies Wealth Management
684 SE Monterey Road
Stuart, FL 34994
772-210-4031
DISCLAIMER
**Davies Wealth Management makes content available as a service to its clients and other visitors, to be used for informational purposes only. Davies Wealth Management provides accurate and timely information, however you should always consult with a retirement, tax, or legal professionals prior to taking any action.