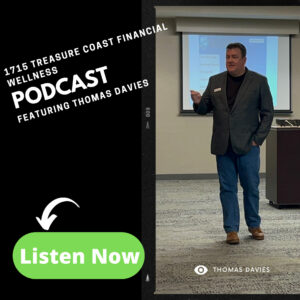 26 October · Season 2 · Episode 13
By Thomas
Our guest is none other than Geoffrey Langbart, a seasoned estate planning attorney dedicated to helping individuals and families
7 Questions About Estate Planning, you need to know about
Welcome back to another episode of "1715 Treasure Coast Financial Wellness Podcast." Today, we have a distinguished guest with a wealth of expertise in the realm of estate planning. Our guest is none other than Geoffrey Langbart, a seasoned estate planning attorney dedicated to helping individuals and families safeguard their legacies and secure their financial futures.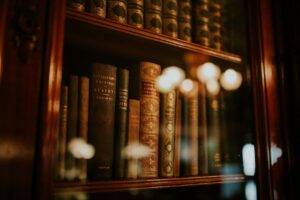 A Trusted Guide in Estate Planning:
Geoffrey Langbart is not just your ordinary attorney; they are a trusted guide in the complex world of estate planning. With an illustrious career spanning over a number of years, Geoffrey Langbart has earned a reputation for their unwavering commitment to their clients' well-being and their deep understanding of the intricacies of estate planning.
A Beacon of Legal Expertise:
As a beacon of legal expertise, [Guest's Full Name] has not only provided sound legal counsel but has also offered emotional support to countless families during challenging times. Their dedication to crafting personalized estate plans ensures that each client's unique wishes and needs are meticulously addressed.
Key Topics of Discussion:
In this enlightening episode, Geoffrey Langbart will delve into a variety of essential estate planning topics, shedding light on key areas such as:
The Fundamentals of Estate Planning:
Discover the core components of estate planning, and understand why it is a critical aspect of financial wellness.
Mitigating Estate Taxes:
Gain valuable insights on how to navigate the complexities of estate taxes and strategies to minimize their impact on your estate.
Preserving Your Legacy:
Learn how to protect your values, your assets, and ensure a smooth transition of your estate to the next generation.
Nurturing Family Conversations: Geoffrey Langbart will provide guidance on how to engage in open and productive conversations with your loved ones about estate planning and end-of-life decisions.
Experience Meets Compassion:
What sets Geoffrey Langbart apart is not just their extensive experience but also their compassionate approach to the practice of law. This unique blend of legal proficiency and empathy has made Geoffrey Langbart a trusted advisor for those navigating the delicate terrain of estate planning.
Join Us for This Insightful Conversation:
Tune in to this episode of "The 1715 Treasure Coast Financial Wellness Podcast" and embark on a journey of knowledge and inspiration as we explore the world of estate planning with Geoffrey Langbart. Whether you're a seasoned investor or just starting to build your financial legacy, you won't want to miss the wisdom and guidance that Geoffrey Langbart has to offer.
Stay Connected:
To stay updated with the latest episodes and financial insights, be sure to subscribe to "The 1715 Treasure Coast Financial Wellness Podcast" on your favorite podcast platform. Visit our website at www.TDWealth.Net and follow us on all our Social Media Channels to join the conversation and continue your pursuit of financial wellness.
Conclusion:
Estate planning is not just about preparing for the inevitable; it's about creating a lasting legacy and securing your family's future. Join us in this enlightening conversation with Geoffrey Langbart and take the first steps toward understanding the vital role that estate planning plays in your financial journey. We look forward to having you with us on "The 1715 Treasure Coast Financial Wellness Podcast"
✅ BOOK AN APPOINTMENT TODAY: https://calendly.com/tdwealth
===========================================================
SEE ALL OUR LATEST BLOG POSTS: https://tdwealth.net/articles
If you like the content, smash that like button! It tells YouTube you were here, and the Youtube algorithm will show the video to others who may be interested in content like this. So, please hit that LIKE button!
Don't forget to SUBSCRIBE here: https://www.youtube.com/channel/UChmBYECKIzlEBFDDDBu-UIg
✅ Contact me: TDavies@TDWealth.Net
====== ===Get Our FREE GUIDES  ==========
Retirement Income: The Transition into Retirement: https://davieswealth.tdwealth.net/retirement-income-transition-into-retirement
Beginner's Guide to Investing Basics: https://davieswealth.tdwealth.net/investing-basics
✅ LET'S GET SOCIAL
Facebook: https://www.facebook.com/DaviesWealthManagement
Twitter: https://twitter.com/TDWealthNet
Linkedin:  https://www.linkedin.com/in/daviesrthomas
Youtube Channel: https://www.youtube.com/c/TdwealthNetWealthManagement
Lat and Long
27.17404889406371, -80.24410438798957
Davies Wealth Management
684 SE Monterey Road
Stuart, FL 34994
772-210-4031
DISCLAIMER
**Davies Wealth Management makes content available as a service to its clients and other visitors, to be used for informational purposes only. Davies Wealth Management provides accurate and timely information, however you should always consult with a retirement, tax, or legal professionals prior to taking any action.