Maximize Your Money Mojo: Wealth Management Tips for Financial Success
Are you ready to maximize your money mojo and unlock the secrets to financial success? Look no further! We've compiled a list of wealth management tips that will help you take control of your finances and achieve your goals. From budgeting to investing, these tips will help you make the most of your money and live the life you've always dreamed of.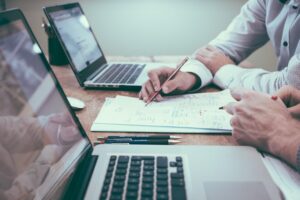 Get Your Money Mojo Flowing with These Wealth Management Tips!
The first step to maximizing your money mojo is to create a budget. Start by figuring out your monthly income and expenses, then identify areas where you can cut back. Set realistic goals for saving and spending, and stick to them. Use tools like budgeting apps and spreadsheets to help you stay on track.
Another key to financial success is to invest wisely. Consider investing in a mix of stocks, bonds, and mutual funds to diversify your portfolio. Don't be afraid to consult with a financial advisor to help you make informed decisions about your investments. And remember, the earlier you start investing, the more time your money has to grow.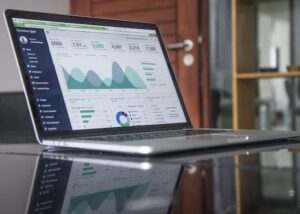 From Budgeting to Investing: Unlock the Secrets to Financial Success!
In addition to budgeting and investing, there are other wealth management tips that can help you achieve financial success. For example, make sure you have adequate insurance coverage to protect your assets and your family. Review your policies regularly to ensure they still meet your needs.
Another important tip is to pay off high-interest debt as quickly as possible. This will save you money in the long run and free up funds for other financial goals. And finally, be sure to regularly review your financial plan and adjust it as needed to stay on track.
By following these wealth management tips, you can maximize your money mojo and achieve financial success. Remember to stay disciplined, stay focused on your goals, and don't be afraid to ask for help when you need it. With determination and hard work, you can take control of your finances and live the life you've always dreamed of.
Now that you have these wealth management tips in your arsenal, you're ready to take on the world of finance and achieve your goals. So go out there and make the most of your money mojo!
✅ BOOK AN APPOINTMENT TODAY: https://calendly.com/tdwealth
===========================================================
🔴 SEE ALL OUR LATEST BLOG POSTS: https://tdwealth.net/articles
If you like the content, smash that like button! It tells YouTube you were here, and the Youtube algorithm will show the video to others who may be interested in content like this. So, please hit that LIKE button!💥
🎯🎯🎯Don't forget to SUBSCRIBE here: https://www.youtube.com/channel/UChmBYECKIzlEBFDDDBu-UIg
✅ Contact me: TDavies@TDWealth.Net
🔥🔥🔥 ====== ===Get Our FREE GUIDES  ========== 🔥🔥🔥
🎯Retirement Income: The Transition into Retirement: https://davieswealth.tdwealth.net/retirement-income-transition-into-retirement
🎯Beginner's Guide to Investing Basics: https://davieswealth.tdwealth.net/investing-basics
✅ LET'S GET SOCIAL
Facebook: https://www.facebook.com/DaviesWealthManagement
Twitter: https://twitter.com/TDWealthNet
Linkedin:  https://www.linkedin.com/in/daviesrthomas
Youtube Channel: https://www.youtube.com/c/TdwealthNetWealthManagement
Lat and Long
27.17404889406371, -80.24410438798957
Davies Wealth Management
684 SE Monterey Road
Stuart, FL 34994
772-210-4031
DISCLAIMER
**Davies Wealth Management makes content available as a service to its clients and other visitors, to be used for informational purposes only. Davies Wealth Management provides accurate and timely information, however you should always consult with a retirement, tax, or legal professionals prior to taking any action.