I'm 30 Years Old With Nearly $1,000,000 In Debt!
Table of Contents:
I. Introduction
II. Understanding the Debt Crisis
III. The Consequences of Massive Debt
IV. Steps to Get Out of Debt
V. The Importance of Seeking Professional Help
VI. Conclusion
I. Introduction
Debt can be a significant source of stress, and it can feel overwhelming when you have a substantial amount of it. However, it's not uncommon for people to find themselves in a difficult financial situation, and there are ways to overcome it. In this article, we'll share the story of a 30-year-old with nearly $1,000,000 in debt, the consequences of massive debt, and steps to get out of it.
II. Understanding the Debt Crisis
At the age of 30, Sarah (not her real name) found herself in nearly $1,000,000 in debt. Sarah had accumulated this debt from various sources, including credit card debt, student loans, personal loans, and a mortgage on a property that she couldn't afford.
Sarah's financial situation began to spiral out of control when she started using credit cards to fund her lifestyle. She would use one credit card to pay off another, creating a never-ending cycle of debt. Eventually, Sarah's debts became too much to handle, and she found herself struggling to make even the minimum payments.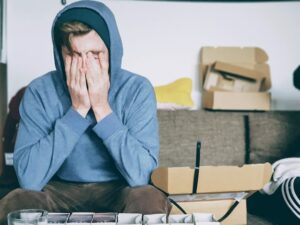 III. The Consequences of Massive Debt
Massive debt can have significant consequences, both financially and emotionally. It can lead to bankruptcy, foreclosure, and repossession of assets, as well as a damaged credit score. Debt can also take a toll on a person's mental health, causing stress, anxiety, and depression.
IV. Steps to Get Out of Debt
Getting out of debt can be a long and challenging process, but it's essential to take the necessary steps to get back on track. Here are some steps that Sarah took to get out of debt:
Create a budget: Sarah created a budget to track her income and expenses. This helped her understand where her money was going and identify areas where she could cut back.
Prioritize Debt Repayment: Sarah prioritized paying off her high-interest debt first, such as credit card debt. She also made sure to make at least the minimum payments on her other debts to avoid penalties and late fees.
Find Additional Sources of Income: Sarah started freelancing on the side to earn extra income. She also sold some of her assets to pay off her debt.
Cut Back on Expenses: Sarah cut back on unnecessary expenses such as dining out, travel, and entertainment. She also renegotiated some of her bills, such as her cable and phone bills, to save money.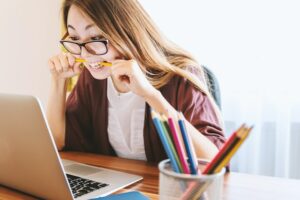 V. The Importance of Seeking Professional Help
Sometimes, it may be challenging to manage your debt on your own. Seeking professional help can be an excellent option, especially if your debt is substantial. Debt management companies can help you negotiate with your creditors, reduce your interest rates, and develop a repayment plan.
VI. Conclusion
Debt can be a challenging situation to deal with, but it's important to remember that there are ways to overcome it. By creating a budget, prioritizing debt repayment, finding additional sources of income, cutting back on expenses, and seeking professional help, you can get back on track and achieve financial stability. Don't let debt control your life; take action today to get your finances back in order.
✅ BOOK AN APPOINTMENT TODAY: https://calendly.com/tdwealth
===========================================================
🔴 SEE ALL OUR LATEST BLOG POSTS: https://tdwealth.net/articles
If you like the content, smash that like button! It tells YouTube you were here, and the Youtube algorithm will show the video to others who may be interested in content like this. So, please hit that LIKE button!💥
🎯🎯🎯Don't forget to SUBSCRIBE here: https://www.youtube.com/channel/UChmBYECKIzlEBFDDDBu-UIg
✅ Contact me: TDavies@TDWealth.Net
🔥🔥🔥 ====== ===Get Our FREE GUIDES  ========== 🔥🔥🔥
🎯Retirement Income: The Transition into Retirement: https://davieswealth.tdwealth.net/retirement-income-transition-into-retirement
🎯Beginner's Guide to Investing Basics: https://davieswealth.tdwealth.net/investing-basics
✅ LET'S GET SOCIAL
Facebook: https://www.facebook.com/DaviesWealthManagement
Twitter: https://twitter.com/TDWealthNet
Linkedin:  https://www.linkedin.com/in/daviesrthomas
Youtube Channel: https://www.youtube.com/c/TdwealthNetWealthManagement
Lat and Long
27.17404889406371, -80.24410438798957
Davies Wealth Management
684 SE Monterey Road
Stuart, FL 34994
772-210-4031
DISCLAIMER
**Davies Wealth Management makes content available as a service to its clients and other visitors, to be used for informational purposes only. Davies Wealth Management provides accurate and timely information, however you should always consult with a retirement, tax, or legal professional prior to taking any action.