Why you should get a Wealth Manager
Table of Contents:
I. Introduction
II. What is a Wealth Manager?
III. Benefits of Hiring a Wealth Manager
IV. Professional Investment Advice
V. Tailored Financial Planning
VI. Risk Management
VII. Tax Planning and Optimization
VIII. Estate Planning
IX. Conclusion
I. Introduction
Managing your wealth can be a daunting task, especially when you have a significant amount of assets to oversee. It can be challenging to know where to start, what investments to make, and how to minimize your risk exposure. This is where a wealth manager can help. In this article, we will discuss why you should consider hiring a wealth manager and how they can help you achieve your financial goals.
II. What is a Wealth Manager?
A wealth manager is a financial professional who specializes in helping high net worth individuals manage their assets. They work closely with clients to understand their unique financial situation and develop a personalized investment strategy. A wealth manager provides investment advice, financial planning, risk management, tax planning, and estate planning services to help clients achieve their long-term financial goals.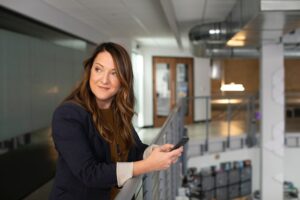 III. Benefits of Hiring a Wealth Manager
Hiring a wealth manager comes with several benefits, including:
IV. Professional Investment Advice
One of the primary benefits of hiring a wealth manager is the professional investment advice they provide. Wealth managers have access to extensive research and analysis tools, which enable them to make informed investment decisions. They also have a deep understanding of the markets and can help clients navigate market volatility and mitigate risk.
V. Tailored Financial Planning
Every client has unique financial goals and circumstances, which is why a one-size-fits-all approach to financial planning rarely works. Wealth managers provide tailored financial planning services, which take into account a client's current financial situation, goals, and risk tolerance. This ensures that every investment decision made is in line with the client's specific needs and objectives.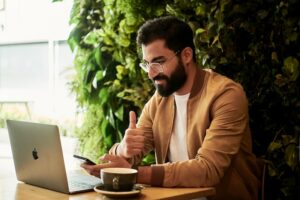 VI. Risk Management
Wealth managers help clients manage risk by diversifying their portfolios and implementing risk management strategies. They also provide ongoing monitoring and rebalancing of investment portfolios to ensure that clients remain on track to achieve their financial goals.
VII. Tax Planning and Optimization
Tax planning is an essential aspect of managing your wealth. Wealth managers help clients optimize their tax situation by minimizing tax liabilities and maximizing tax-efficient investments. They also stay up-to-date with changes to tax laws and regulations to ensure that clients are taking advantage of any tax-saving opportunities.
VIII. Estate Planning
Wealth managers provide estate planning services to help clients ensure that their assets are distributed according to their wishes. They also help clients minimize estate taxes and manage the transfer of wealth to future generations.
IX. Conclusion
Hiring a wealth manager is a smart investment for anyone looking to grow and manage their wealth. Wealth managers provide professional investment advice, tailored financial planning, risk management, tax planning, and estate planning services to help clients achieve their long-term financial goals. With their expertise and guidance, you can have peace of mind knowing that your wealth is in good hands.
✅ BOOK AN APPOINTMENT TODAY: https://calendly.com/tdwealth
===========================================================
🔴 SEE ALL OUR LATEST BLOG POSTS: https://tdwealth.net/articles
If you like the content, smash that like button! It tells YouTube you were here, and the Youtube algorithm will show the video to others who may be interested in content like this. So, please hit that LIKE button!💥
🎯🎯🎯Don't forget to SUBSCRIBE here: https://www.youtube.com/channel/UChmBYECKIzlEBFDDDBu-UIg
✅ Contact me: TDavies@TDWealth.Net
🔥🔥🔥 ====== ===Get Our FREE GUIDES  ========== 🔥🔥🔥
🎯Retirement Income: The Transition into Retirement: https://davieswealth.tdwealth.net/retirement-income-transition-into-retirement
🎯Beginner's Guide to Investing Basics: https://davieswealth.tdwealth.net/investing-basics
✅ LET'S GET SOCIAL
Facebook: https://www.facebook.com/DaviesWealthManagement
Twitter: https://twitter.com/TDWealthNet
Linkedin:  https://www.linkedin.com/in/daviesrthomas
Youtube Channel: https://www.youtube.com/c/TdwealthNetWealthManagement
Lat and Long
27.17404889406371, -80.24410438798957
Davies Wealth Management
684 SE Monterey Road
Stuart, FL 34994
772-210-4031
DISCLAIMER
**Davies Wealth Management makes content available as a service to its clients and other visitors, to be used for informational purposes only. Davies Wealth Management provides accurate and timely information, however you should always consult with a retirement, tax, or legal professionals prior to taking any action.