Mastering the Art of Asset Allocation
Successful investors make asset allocation the cornerstone of their investment plans. While some investors buy whatever happens to be "in" at the moment, the prudent investor uses a disciplined approach to portfolio management. They continually analyze their holdings to help ensure each investment is consistent in meeting the overall goals of their portfolios.
If you are a prudent investor, you have objectives and goals. Your portfolio reflects a strategy that is based on asset allocation (i.e., investing with holdings within specific asset categories). Perhaps your needs require regular consistent income. In that case, you may accentuate the use of bonds in your portfolio holdings. Or, you may plan on retiring in twenty years—therefore, you may want to lean on the growth you visualize receiving from solid blue-chip stocks. There are no hard and fast rules for allocating your assets.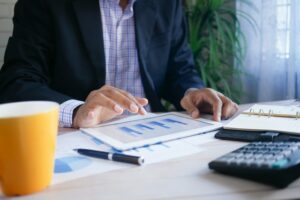 Gaining Perspective
Before asset allocation, diversification was popular. In this respect, you wouldn't place all of your assets in one stock. On the contrary, you would distribute your investments in different holdings to help reduce your risk. However, diversification was left open-ended and was not very specific. You could conceivably diversify by investing everything in different technology stocks. Instead of investing $500,000 in one technology stock, you would diversify and buy five technology stocks. Yet, you really hadn't diversified that much. All your holdings were still in stocks—and still in technology. Therefore, rather than striving for diversification alone, prudent investors advanced to master the art of asset allocation.
In allocating assets, you select asset categories as if you were an artist with a palette of colors. Your choices for asset allocation may be as simple as choosing between percentages of stocks, bonds, and cash. The general theory being, you focus on the growth of stocks when you're young. Then, as you grow older, you gradually move into bonds that are more stable and provide income. All the while, the cash component gives you liquidity. So, you might start out with, say, 85% in stocks, 10% in bonds, and 5% in cash equivalents when you're young and, by the time you retire, you may be at 35/55/10, respectively.
If you are a more sophisticated investor, your asset allocation may include more specific asset categories. You may want to invest a percentage in large stable companies, and another portion in a variety of mutual funds with varying objectives. In like manner, you may favor an amount invested in a variety of bonds of a certain quality and maturity. In addition, you may consider some international fund opportunities. Now, within each asset category, you would diversify or select several holdings.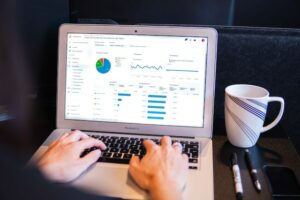 Mixing Your Colors
Whether you're a novice or skilled with experience, now may be a good time to write down the holdings in each of your asset categories. Then, note the percentages you have in each one. Upon review, you may find you need to reallocate the holdings in your portfolio. Therefore, you may have to reconsider your original plan, maybe adjust the percentages, "sketch out" your purchases and sales, and realign your portfolio. Now, you're on your way to mastering the art of asset allocation.
✅ BOOK AN APPOINTMENT TODAY: https://calendly.com/tdwealth
===========================================================
🔴 SEE ALL OUR LATEST BLOG POSTS: https://tdwealth.net/articles
If you like the content, smash that like button! It tells YouTube you were here, and the Youtube algorithm will show the video to others who may be interested in content like this. So, please hit that LIKE button!💥
🎯🎯🎯Don't forget to SUBSCRIBE here: https://www.youtube.com/channel/UChmBYECKIzlEBFDDDBu-UIg
✅ Contact me: TDavies@TDWealth.Net
🔥🔥🔥 ====== ===Get Our FREE GUIDES  ========== 🔥🔥🔥
🎯Retirement Income: The Transition into Retirement: https://davieswealth.tdwealth.net/retirement-income-transition-into-retirement
🎯Beginner's Guide to Investing Basics: https://davieswealth.tdwealth.net/investing-basics
✅ LET'S GET SOCIAL
Facebook: https://www.facebook.com/DaviesWealthManagement
Twitter: https://twitter.com/TDWealthNet
Linkedin:  https://www.linkedin.com/in/daviesrthomas
Youtube Channel: https://www.youtube.com/c/TdwealthNetWealthManagement
Lat and Long
27.17404889406371, -80.24410438798957
Davies Wealth Management
684 SE Monterey Road
Stuart, FL 34994
772-210-4031
DISCLAIMER
**Davies Wealth Management makes content available as a service to its clients and other visitors, to be used for informational purposes only. Davies Wealth Management provides accurate and timely information, however you should always consult with a retirement, tax, or legal professionals prior to taking any action.